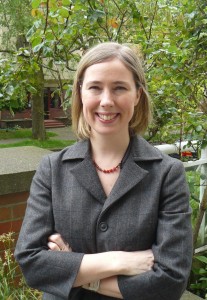 I am a Professor in the Department of Gender, Sexuality, and Women's Studies (GSWS) at Simon Fraser University (Burnaby, British Columbia, Canada), where I am also the  Department Chair.
I teach undergraduate and graduate courses in the GSWS program, including Canadian women's history, the history of social protest, the history of the 1960s, feminist theory, and an introduction to gender studies. I am co-organizer of Vancouver's Café Minerva. I am currently accepting graduate students interested in Canadian women's and gender history.
Research and Publications
My past research explored the impact of unemployment in the Great Depression on family life and masculinity; the emergence of the gendered welfare state; and survival strategies adopted by poor and unemployed families. My current research is on the history of the Vietnam war and the gendered politics of the draft resistance and antiwar movements in Canada. Recent and upcoming publications:
Upcoming/Recent Talks
The Herstory Cafe met for the last time in February, 2016. Jolene Cumming and I would like to thank all of our supporters for a wonderful nine years of women's history events in Vancouver. I am now working with Willeen Keough (Department of History, SFU) on a women's and gender history public lecture series called Café Minerva. Our third event was Friday 14 October, 7 p.m. Sandrine Sanos spoke on "The Philospher's Body: Simone de Beauvoir and the Sex of Violence." Follow us on twitter @Cafe_Minerva for upcoming events.
Books in progress
Heroes, Havens, Cowards: Gender and the Politics of Vietnam Antiwar Resistance.